I have seen an absurd amount of movies over the last calendar year, and with my financial detriment in the form of movie tickets comes the amazing chance to witness fantastic performances on the silver screen. This isn't a Top 10 list, nor is the placement of any of these performances comprehensive (except for the last one), so without further ado, here's to my favorite performances of 2018:
Joaquin Phoenix – You Were Never Really Here
As more time passes by, and as he widens his filmography, the more I begin to recognize how much of an underappreciated acting juggernaut Joaquin Phoenix is. You Were Never Really Here finds Phoenix as a Travis Bickle-type hitman who rescues kidnapped little girls. Burdened by PTSD from his time in the military and FBI, the character of Joe is a physical embodiment volatility: a man who wants to do good but is constantly pushed to the edge by his psyche. Phoenix sinks his teeth into the role, once again showcasing his incredible range and ability as an actor, being the true highlight of an equally stellar and offbeat film.
Josh Brolin –Avengers: Infinity War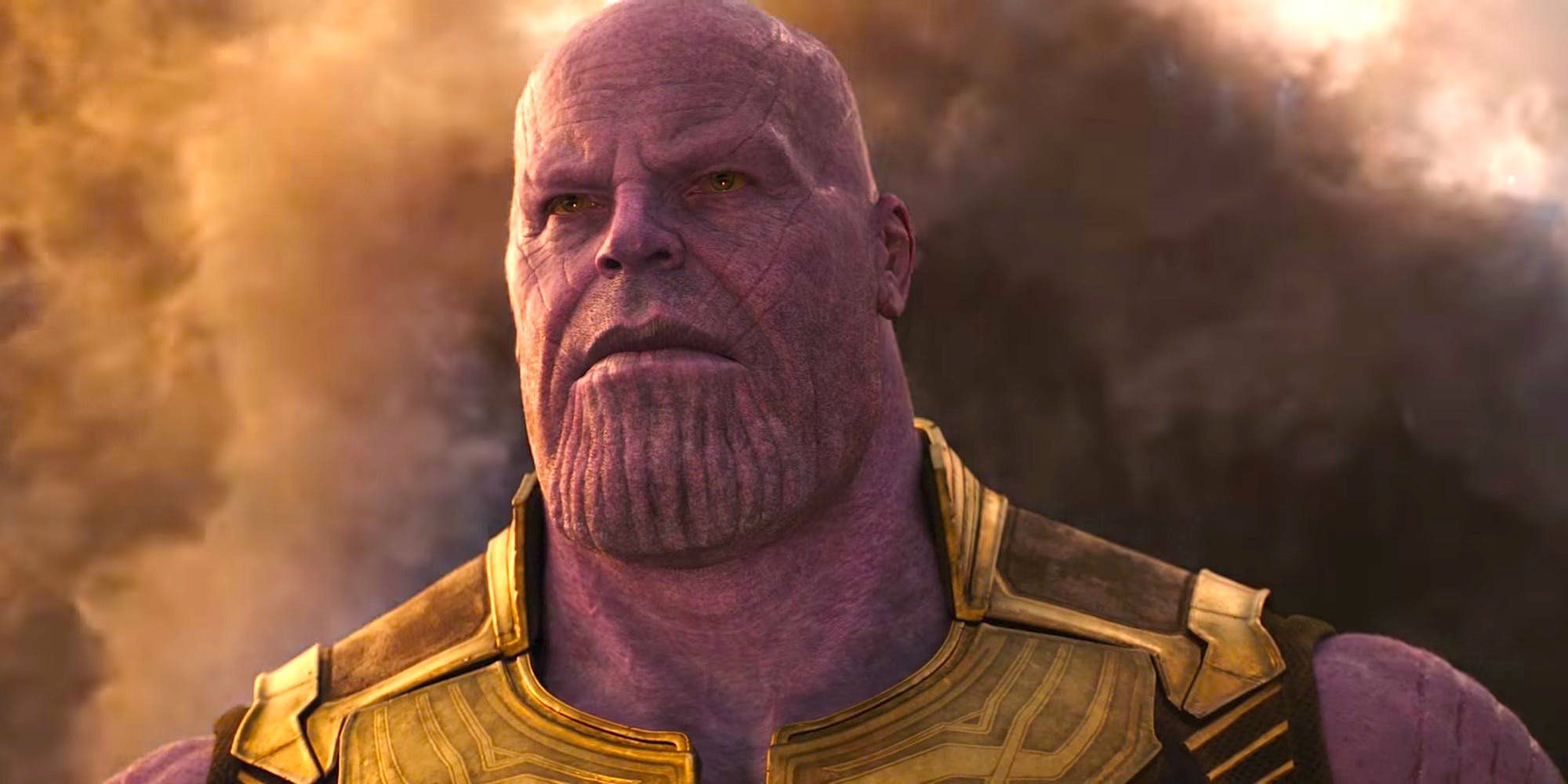 Perhaps the most common criticism of the MCU is the shortage of truly memorable villains. The more recent films have actually drastically improved this glaring flaw (see Spider-Man: Homecoming, Guardians Vol. 2, Thor: Ragnarok and Black Panther) but any improvement would be moot if the franchise big bad was anything less than stellar. Luckily enough, Josh Brolin's Thanos was damn good. Though done entirely through motion capture, Brolin brings an unexpected humanity that actually makes you identify with the Titan hellbent on genocide. The very success of Infinity War was riding on Thanos. Never before has a MCU villain been as hyped up and mythologized as he, with several characters speaking of him through hushed tones and discomfort. Brolin plays Thanos to absolute perfection, capping off the ten year experiment known as the Marvel Cinematic Universe . Also, if your character is given the meme treatment, you've done something right.
Mackenzie Davis – Tully
I feel Tully flew under the radar, hardly reaching anyone's best of lists. Nevertheless, the picture features two of the best performances of 2018. It's no surprise that Charlize Theron delivers a stunning portrayal of a mother of 3 (she gained about 50 pounds for the role), but what was truly the gem of Tully was Mackenzie Davis' turn as the title character. Her likability, laid back nature and energy was what Theron's character had essentially forgotten. Her twenty-something naivete and optimism is absolutely contagious to not only the character, but to the viewer. Up to that point, Theron was a punching bag in every aspect of her life, as a mother and a wife. Davis' inclusion to the film lightens the character's load, and brings a calmness and comfort to the rest of the film that works in spades due to the actor's charisma. With Blade Runner 2049 and now Tully, Mackenzie Davis is truly one to look out for.
Ethan Hawke – First Reformed
First Reformed is religious film done right, and Ethan Hawke is frighteningly terrific as a Priest of a failing church who is trying to prevent a tragedy in other's lives. The synopsis given was a vague one, and rightfully so. First Reformed is less about the passage of events and more of the emotional impact that these events bring. Hawke plays a man of conviction, who has been labored by personal tragedy. His subtlety and down to earth nature is not a performance of indifference, but rather one of an attempt to keep emotions at bay amidst turmoil.
Tom Cruise – M:I – Fallout
Say what you will about the man, but the actor by the name of Tom Cruise is the definition of a movie star. Charismatic, likable, charming and eager to take on new challenges, perhaps his best work could be found in the latest Mission: Impossible film. Once again performing his own stunts (the man flies a helicopter AND ride a motorcycle through oncoming traffic), Cruise's dedication to the craft of acting and the filmmaking process is something to marvel. He knows the character of Ethan Hunt like the back of his hand, giving an all time great Mission performance, whether it be in the air, or in the ground.
Ryan Gosling – First Man
Ryan Gosling's turn as Neil Armstrong was a polarizing one, displaying a stoic and distant man, a far cry from the American hero that pop culture loves to paint. First Man is about Armstrong's humanity amidst accomplishing the greatest human achievement in history, and Gosling delivers a performance that perfectly compliments this narrative subversion. Quiet, calculating, and burdened by tragedy, the Neil Armstrong brought to life by Ryan Gosling is less about a man sticking an American flag on the moon, but rather a character study of a man overcoming his personal demons amongst impossibly historic circumstances
Rami Malek – Bohemian Rhapsody
Bohemian Rhapsody is a textbook example of how an actor can elevate the material. The film's writing, character development and creative liberties make up a mostly mediocre and by the numbers biopic, but Rami Malek's portrayal of Freddie Mercury is a pure delight. Malek's mannerisms, walking, talking and overall demeanor as the Queen front man is on point, being less of an imitation of the man and more of a physical manifestation of the man. Malek has gone on record as to the extensive research he'd undertaken for the part, and every bit of it shows and shines beautifully, even if the rest of the movie doesn't.
Olivia Coleman, Emma Stone and Rachel Weisz – The Favourite
More so than any of the films, I couldn't decide which performance to single out than in The Favourite. All three of these actresses come in with their A game from the opening moments of the film to the moments the credits start rolling. Every bit of humor, spite, jealousy and envy found in these characters are perfectly captured and expressed by this trio, delivering three of my top three favorite performances of the year. The Favourite could very well be my favorite film of 2018, with the efforts of Olivia Coleman, Emma Stone and Rachel Weisz delivering a pure masterclass of the art of acting.
Yalitza Aparicio – Roma
The name of the game for Roma is realism. Director Alfonso Cuaron writes and directs a story told from the deep recesses of his memory as a child. A near masterpiece in filmmaking, the true heart and soul lies within Yalitza Aparicio's take as a housemaid to a Mexican family. The hardships and trauma, whether it be physical or emotional, understandably hit Cleo like a ton of bricks. However, where a lesser film resorts to insert sad music or have the character deliver a monologue only seen on the silver screen, we find characters and emotions that are deeply personal and intimate, and Aparicio, a real life school teacher, captures emotional turmoil only truly felt within life itself.
Christian Bale – Vice
Famously known to go insanely deep for his roles, Christian Bale does no different in Vice as former Vice President Dick Cheney. Gaining more than forty pounds and wearing a fair amount of prosthetics, the British Oscar winner brings one of the most polarizing and vilified political figures to life. Bale perfectly captures the rugged, famously monotonous nature of Cheney to full force, bringing an attention to detail seen in only Daniel Day-Lewis films. Vice has garnered sharply divided responses across the cinematic and political spectrums, but Bale's turn as the title character is truly something to behold: a talent who shows no sign of slowing down.
Toni Collette – Hereditary
Just the mere thought of Hereditary brings a sense of discomfort. It's a modern horror classic with a downright amazing performance by Toni Collette. Say what you will about Hereditary, but a common consensus among virtually all reviews was that of Collette's performance. Playing a mother reeling off the death of her children's grandmother, Collette is a damn acting heavyweight in every scene that requires her brilliance. Her character of Annie experiences enough tragedy and trauma to cover the entire family ten fold and she delivers such a convincing and emotionally powerful masterclass. It is a long shot, with it being a horror film, but an Oscar nomination and win is more than deserving here, my favorite acting performance of 2018.